The Way Things Should Have Been
May 14, 2020
14-16 May 2020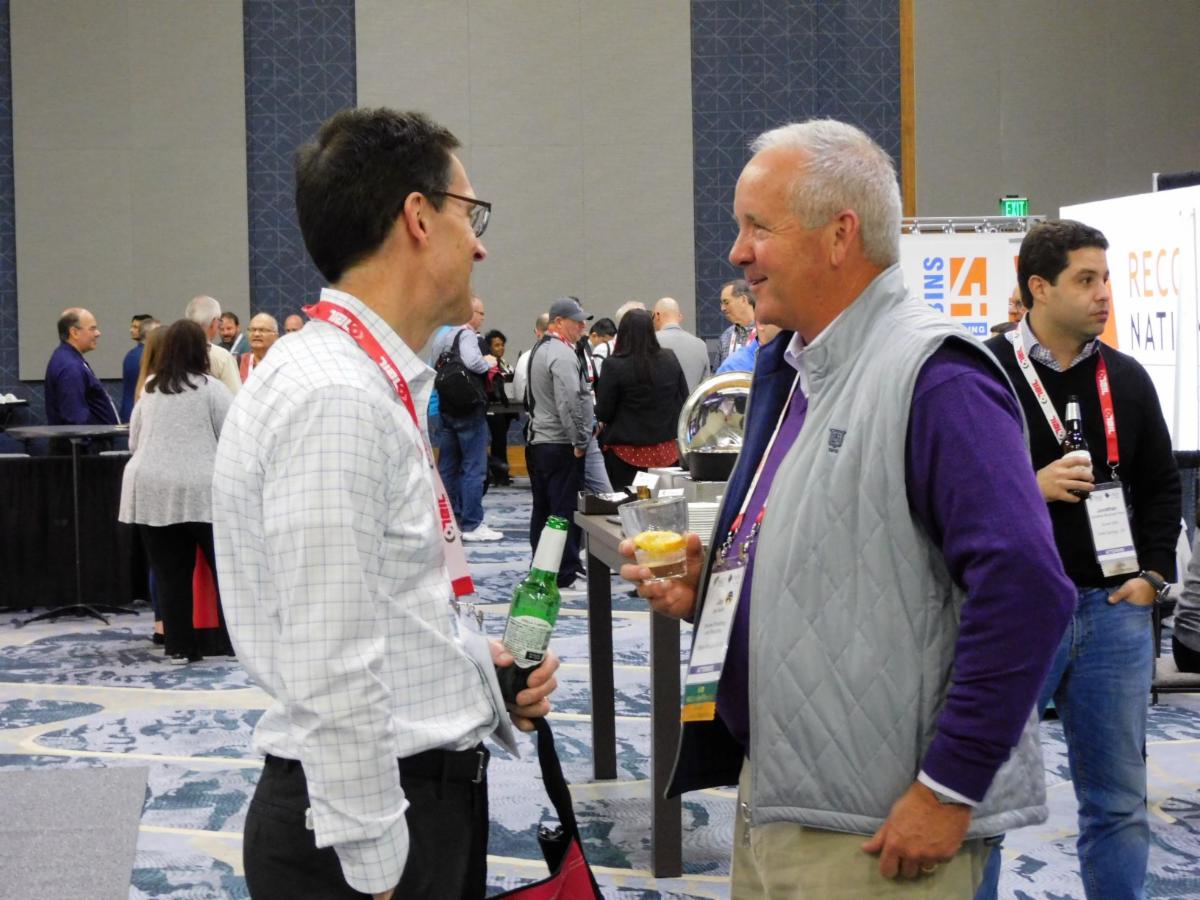 These dates have been on our calendars for the past year. Everything is supposed to be very different right now. We were supposed to be greeting old friends. Laughing. Catching up. Soaking in inspiration and practical applications alike. Ogling the latest innovations. Trying out what might be our companies' next steps.
We tend to use a lot of simple words to describe the industry's annual conference, like "networking", "education", and "exhibit hall," but none of these convey the heart beat it functions as. The new life it pumps into our business. How it energizes our souls.
But things are not normal right now. And there is no Annual Conference. So, what does that mean for 2020? Is the year truly a waste and we tick away the days until the 1st of January can greet us once more for a re-do? I would suggest otherwise.
What Then?
Like a phoenix, I suggest we all rise from the ashes stronger and more lovely to behold. To get us there, i-SIGMA has provided a plethora of resources for coping with the COVID-19 outbreak. But we need more – hunger for the deep sustenance of our Annual Conference.
While nothing can beat the face-to-face interaction this event yields, i-SIGMA has been working on supplemental solutions to strengthen and equip secure data destruction and records & information management companies through 2020, so that we can find footing and then gain ground once more.
Starting in June i-SIGMA will be releasing a full 10-week webinar series. Member representatives can sign-up for just one or two of these sessions or for the entire chabang at a discounted rate. Recordings will also be available. This is a great opportunity to hit pause for an hour each week and refocus on what is ultimately important – strategically recouping and growing your business.
Shred School
Out of a desire to be sensitive to members in recovery mode and to minimize the burden of travel costs, Shred School this Fall will also be held virtually. Look for details on how you and your team can attend this special edition of Shred School and maximize its value.
Back at It
i-SIGMA promises to continue to host online education, equipping members to take on the daily demands of the iG industry. And as 2021 peeks around the corner, we look forward to hosting LIVE events once again (we'll work to ensure everyone is safe!). So, mark your calendars for March 17-20 to join everyone once again in Las Vegas, NV.
We look forward to seeing you once again. Until then, we'll catch you online. In fact, stop by i-SIGMA Social and say hello.