Innovations at the 2022 Conference
February 9, 2022
Each year, the Annual i-SIGMA Conference & Expo promises to yield great industry innovations and opportunities in the Expo Hall to keep your company leading the pack. This year promises to be as exciting as ever with new rollouts, demos, giveaways, and more! The following companies want you to know about the innovations they are bringing to the Exhibit Hall this April in Orlando.
Discover An Award Winning System
Accent Wire Tie – Booth 502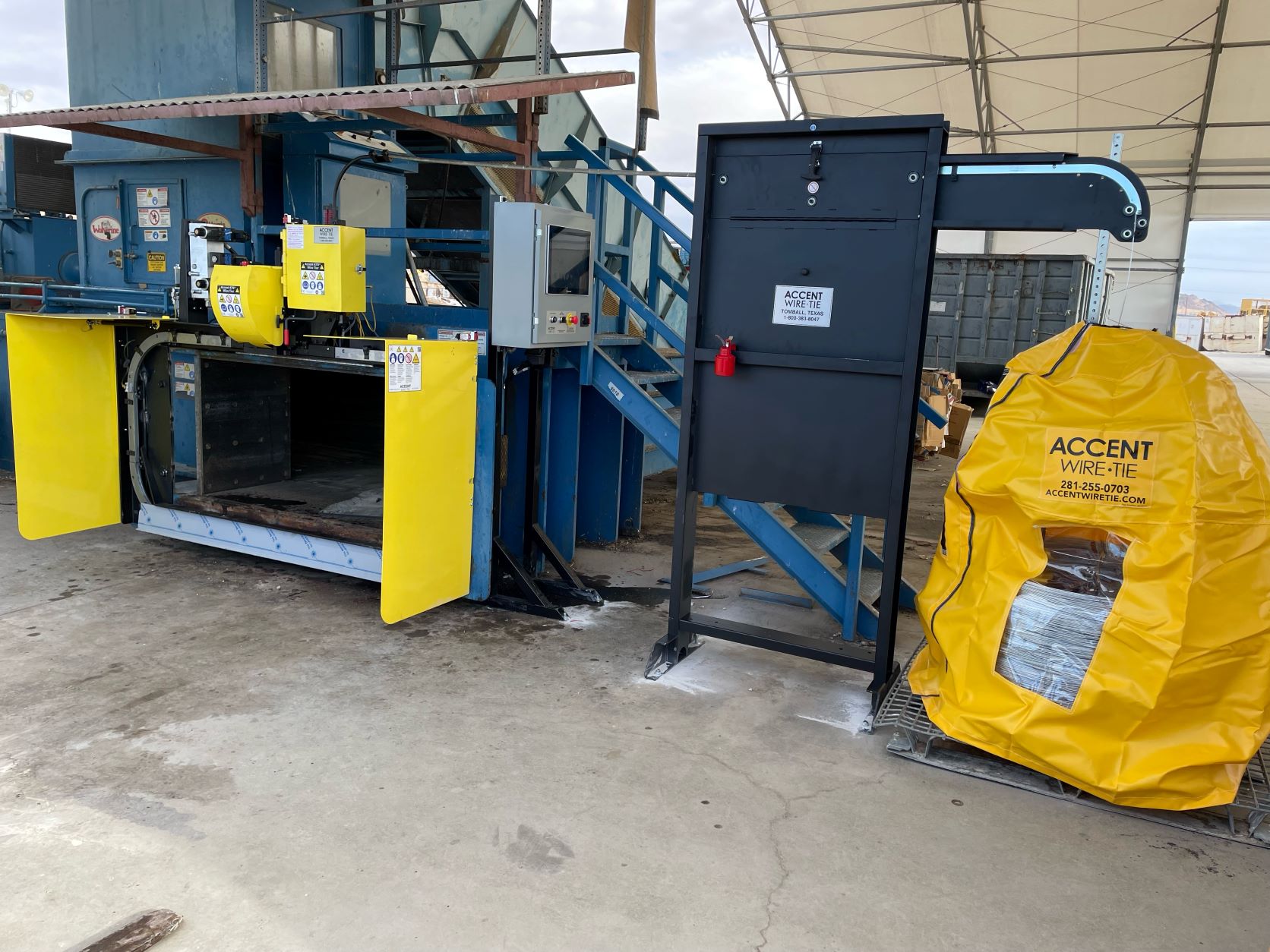 Accent Wire Tie will feature sample of the baling wire we supply to the waste and recycling industry. Our sales team will be onsite to discuss their hands-on experience with carrier wire, box wire, single- and double-loop bale ties, and the operating facilities in which they are used. We will also feature through video and Accent sales team, our award-winning bale strapping equipment – the Accent 470 Wire Tier that is designed to work with two-ram balers and installed around the world. Accent Wire Tie has the strongest ties since 1986.
Find Your Next Shredding System
Allegheny Shredders – Booth 501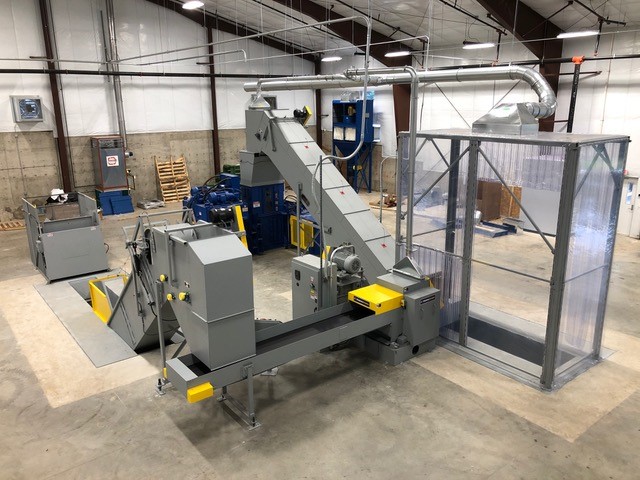 As the World's Greatest manufacturer of high capacity shredding systems, Allegheny provides everything you need for secure destruction of paper, plastics, cardboard, hard drives, SSD's and solid waste products. Allegheny offers superior equipment – powerful shredders, cross-cut shredding systems, security grinders, horizontal balers, hard drive shredders, conveyors, tippers, and auto-feed systems – backed by excellent service and support. We'll custom design your system and provide expert consulting from collecting to processing to recycling for profit. Visit Booth #501 to learn more!
Talk Shred Trucks!
Alpine Shredders – Booth 117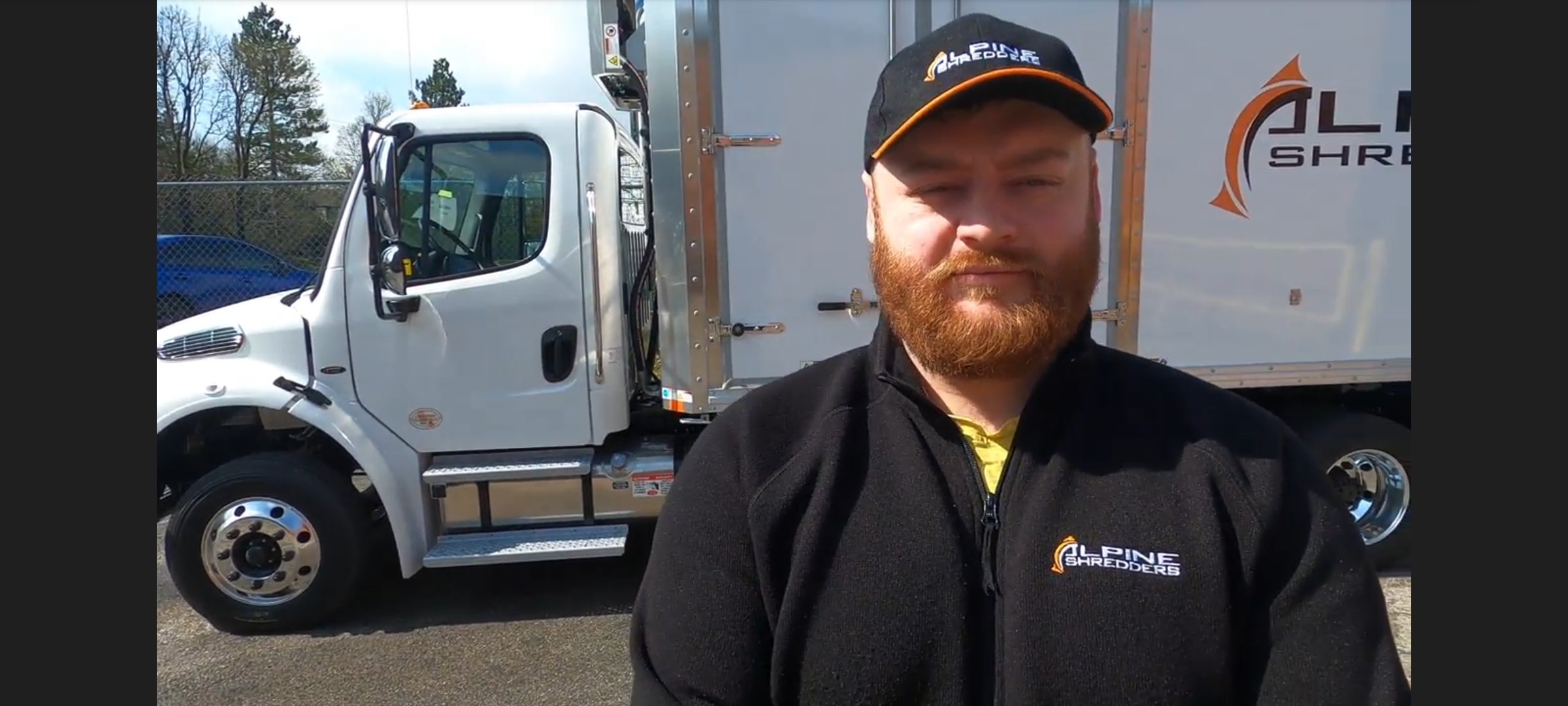 Alpine Shredders invites you to come by our booth #117 and talk shred trucks. In line with our constant improvement principles, allow us to illustrate the recent updates to our build that will enhance an already great product. Say hi to our new addition in sales – Drew Wakutz, have a couple laughs and rekindle friendships with the "old guys". We are also giving out FREE SHRED TRUCKS (mints) to sweeten the event! Looking forward to seeing you all very soon in Orlando!
Find a New Provider and Win a Speaker
Ameri-Shred Corp. – Booth 414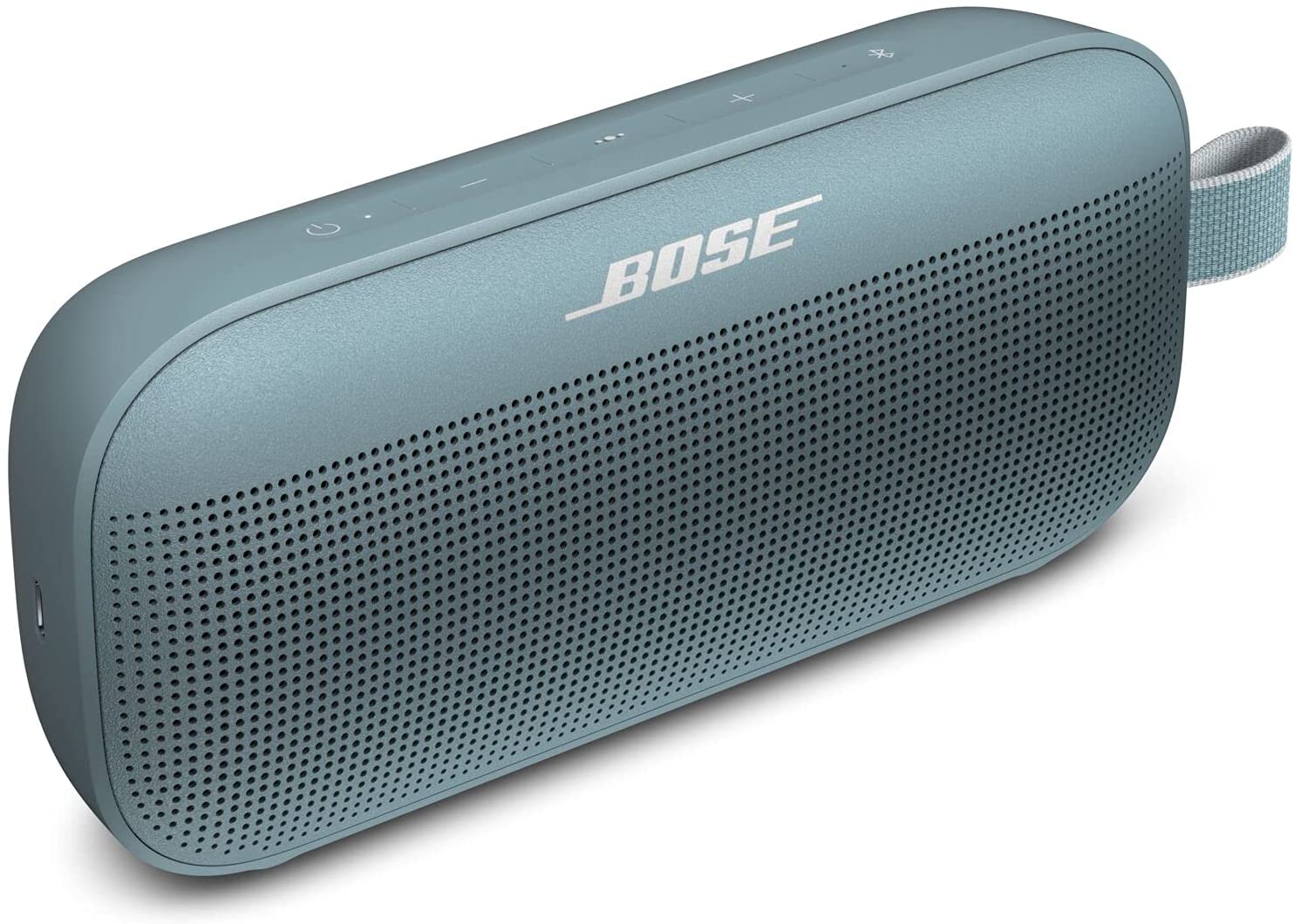 Providers of: Product Destruction Shredders | Hard Drive Shredders | Medical Waste Shredders |
E-Scrap Shredders | Industrial Paper Shredders | Ancillary Recycling Equipment |
Stop by booth 414 and sign up for our raffle. New Bose SoundLink Flex Bluetooth Portable Speaker, Wireless Waterproof Speaker for Outdoor Travel – Stone Blue.
Biggest Year Yet With BINS4 Shredding!
Bins4 Shredding – Booth 515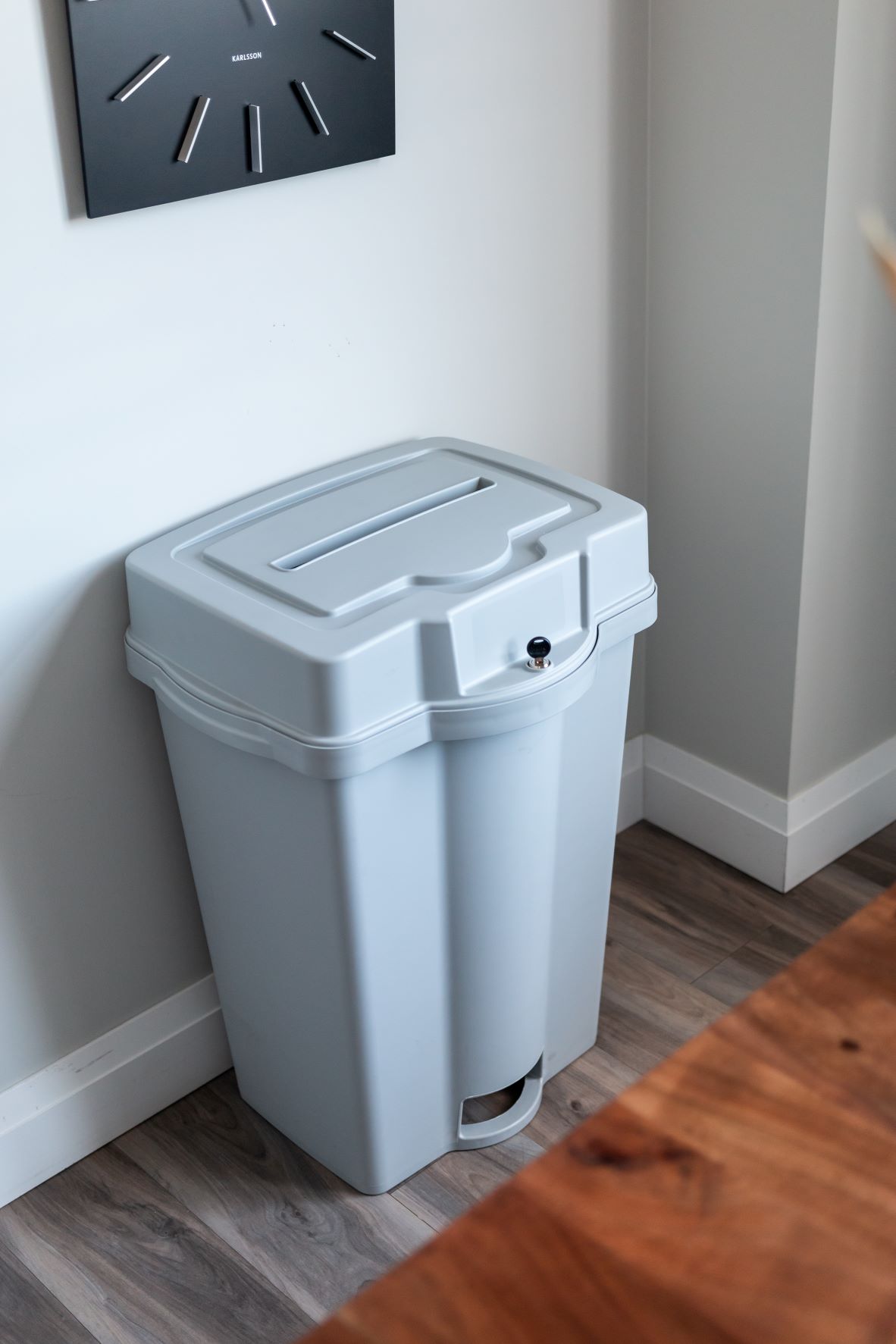 This year we are relaunching the very popular ShredVANTAGE TM plastic console and have added some new features to make shredding that much easier. You also have the opportunity to meet Andrew Bretton in person! He has been with the team for over 2 years, but this will be his first i-SIGMA show. We have more great things coming your way and look forward to seeing you in April at Booth 515.
Drop Off Your Business Card For a Chance to Win Silver
Commodity Resource & Environmental, Inc. – Booth 308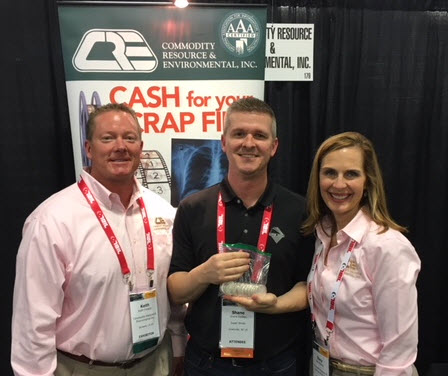 Drop by Booth #308 to say hello to the CRE team! We purchase X-Ray Film and shredded hard drives. CRE was the first refiner in the country to be NAID AAA certified. While you are there, drop off your business card for your chance to win our raffle prize of (5) 1-oz silver rounds with a current value of $115. We are looking forward to seeing you at the show!
Shred Your Media in Less Than Five Seconds
Data Security, Inc. – Booth 507

Data Security Inc.® experienced professionals will help you identify your technology needs and create customized solutions. We provide products that meet all regulations set for government and commercial sectors, as well as NAID AAA Certification for Electronic Media. Let us exceed your expectations for innovation, dependability, and customer support. Come meet us and learn more about our SS16-A™ Solid State Shredder that shreds media in less than five seconds!
New Software Unveiling
DHS Worldwide Software Solutions – Booth 301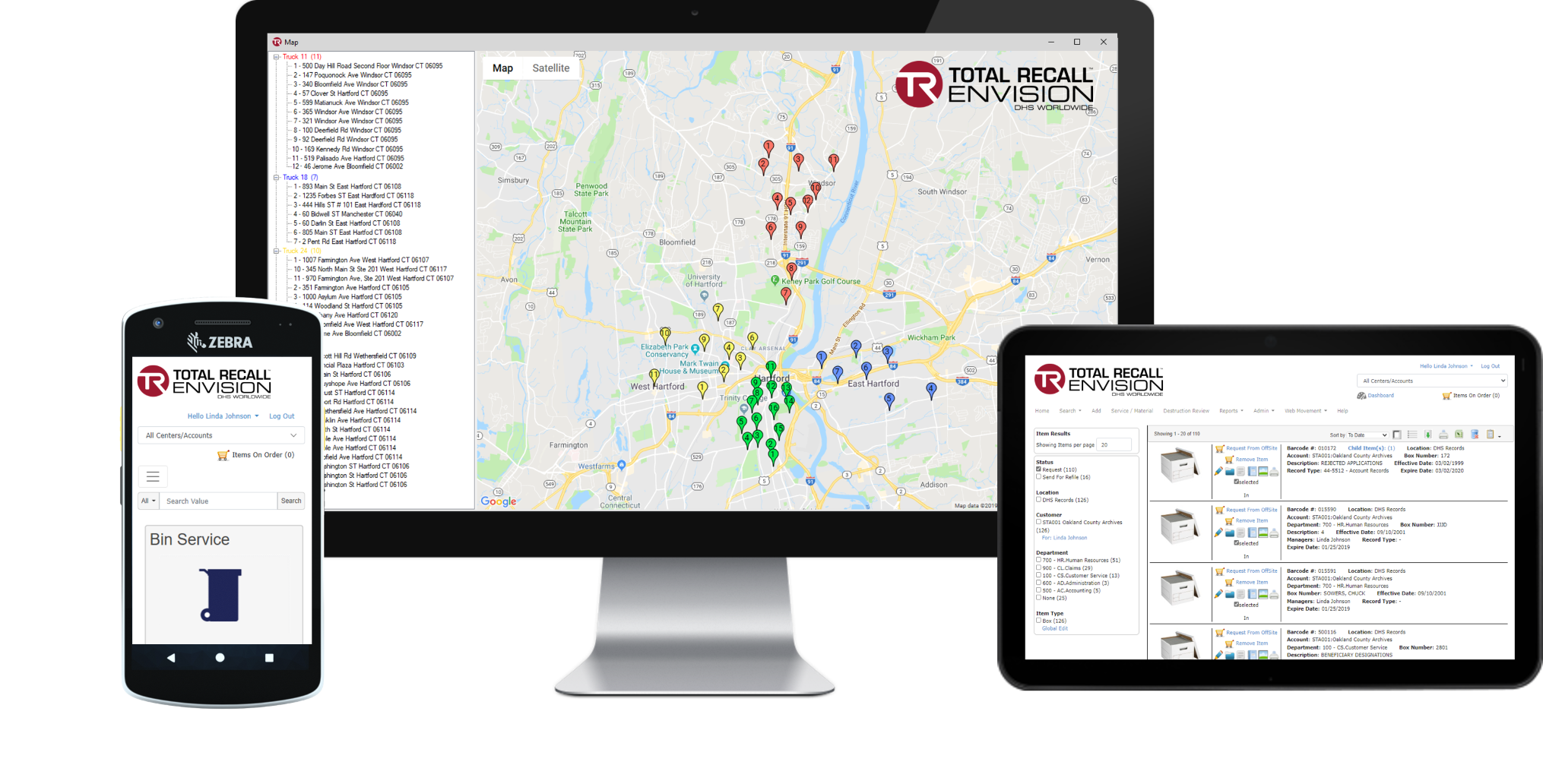 DHS Worldwide will be unveiling our most innovative software version yet – Total Recall Envision Software 5.0. Focusing on transforming the way you run your business, Total Recall features new Business Intelligence Reporting, Comprehensive AR Processing/Collections Management, Profitability/Productivity Metrics, Internal Task Management, and advanced Route Planning capabilities. Say goodbye to switching between countless tools and finally take control of your business. Stop by Booth #301 to learn how Total Recall Software can take your business to the next level.
Decrease Your Expenses While Entering to Win $100
EZshred Software Systems – Booth 317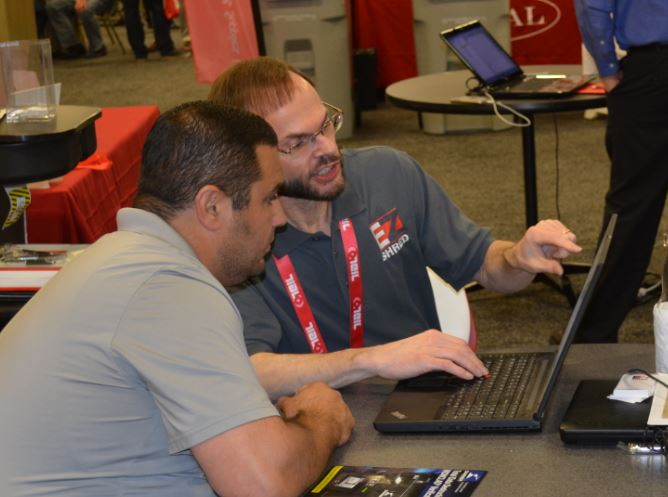 Visit the EZshred Software System booth 317 to see our new routing and planning capabilities that will save your staff time and decrease your expenses while increasing your profits! Enter you name to win a $100 gift card.
Product Demos, Prize Drawings, and Giveaways
Jake, Connor & Crew – Booth 201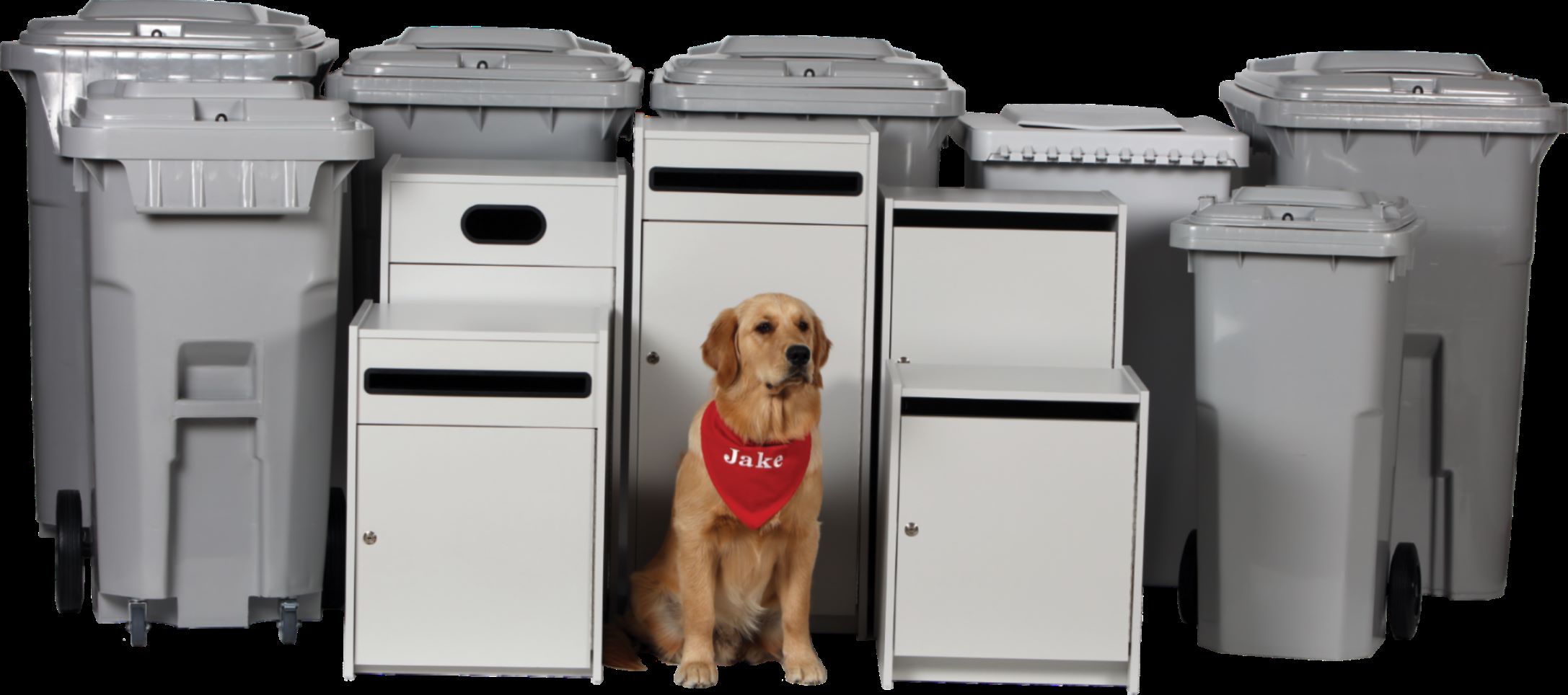 Since 1995, Jake, Connor & Crew have distinguished themselves from the competition and have set the industry standard for document protection. This year, they are excited to showcase their expanded product lines including the updated series of Executive Consoles. Visit them in booth #201 for the chance to enter their draw for multiple prizes and giveaways. Every cart and console comes with the reliability and security of over 26 years of experience… reliable. secure.
WALKING FLOOR® Technology in Action
KEITH Manufacturing Co. – Booth 104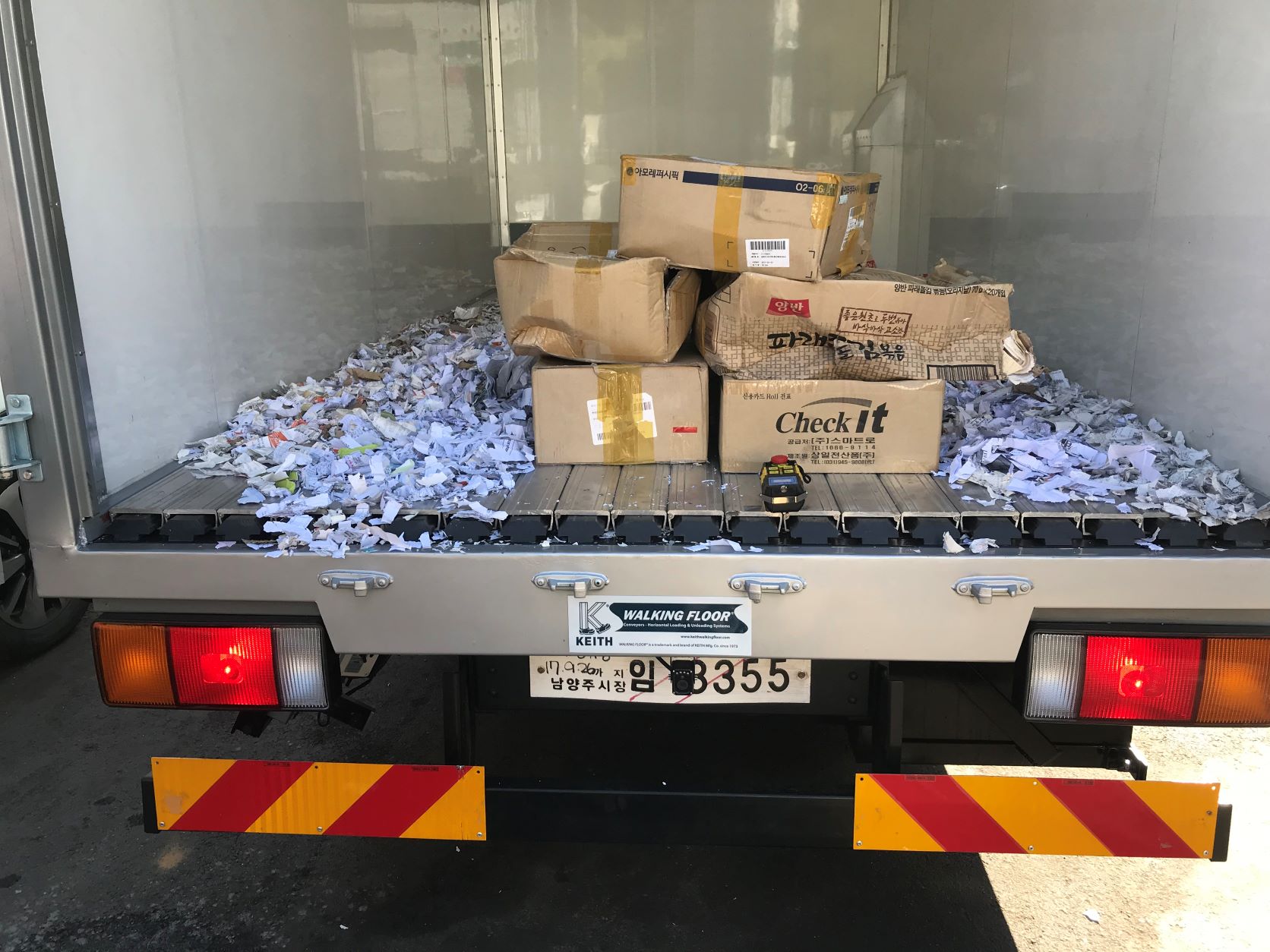 A picture may be worth a thousand words, but a video says it ALL! Stop by KEITH's booth and see WALKING FLOOR® technology in action. Installed in a shred truck, a WALKING FLOOR® system provides a secure and easy way to unload whole and shredded documents. It's simple, fast and efficient.
Product Demos for Cloud-Based Technology
O'Neil Software – Booth 307

Stop by the O'Neil Software booth #307 for a chance to see how we're setting the stage for digital transformation in the document storage and management industry. We'll be demoing two of our new products, both cloud-based technologies that are sure to excite all in the information management industry. These releases are coming later this year so you won't want to miss this!
Convert Old Files Into Cash
Pyromet – Booth 209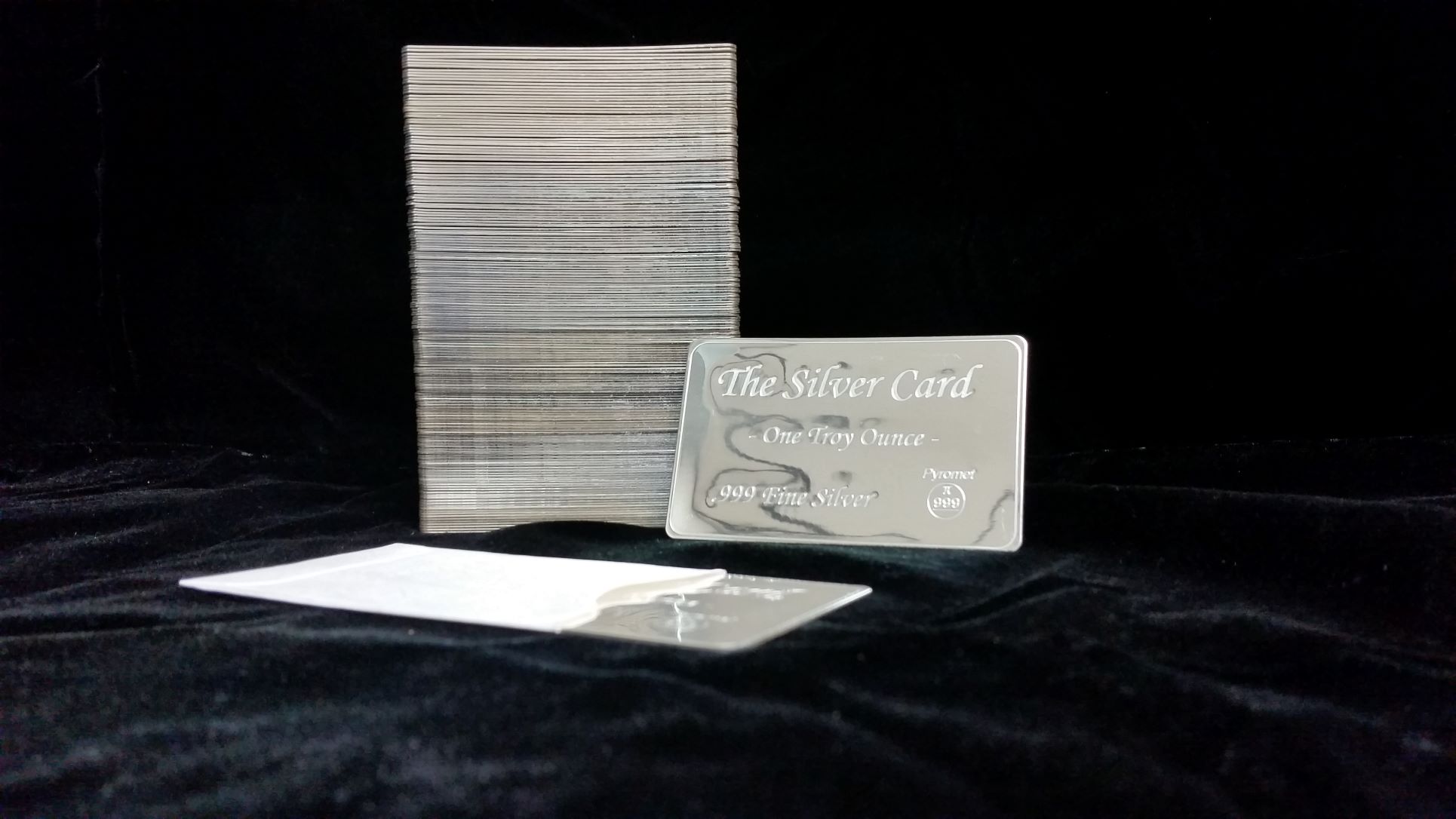 Stop by the Pyromet X-Ray Film recycling booth #209, and ask us how we can convert old x-ray files, into cash or investment silver bullion. Pyromet is vertically integrated. All of your silver is refined to 99.9% purity. We then fabricate the silver into investment bullion or various products for reuse in the aerospace, silver solder for electronics, and many more applications. We provide a quote and an estimated value of your x-ray. Pyromet999.com, 866.PYROMET (797-6638).
New Software Updates Unveiled in Orlando
ShredMetrics, LLC – Booth 208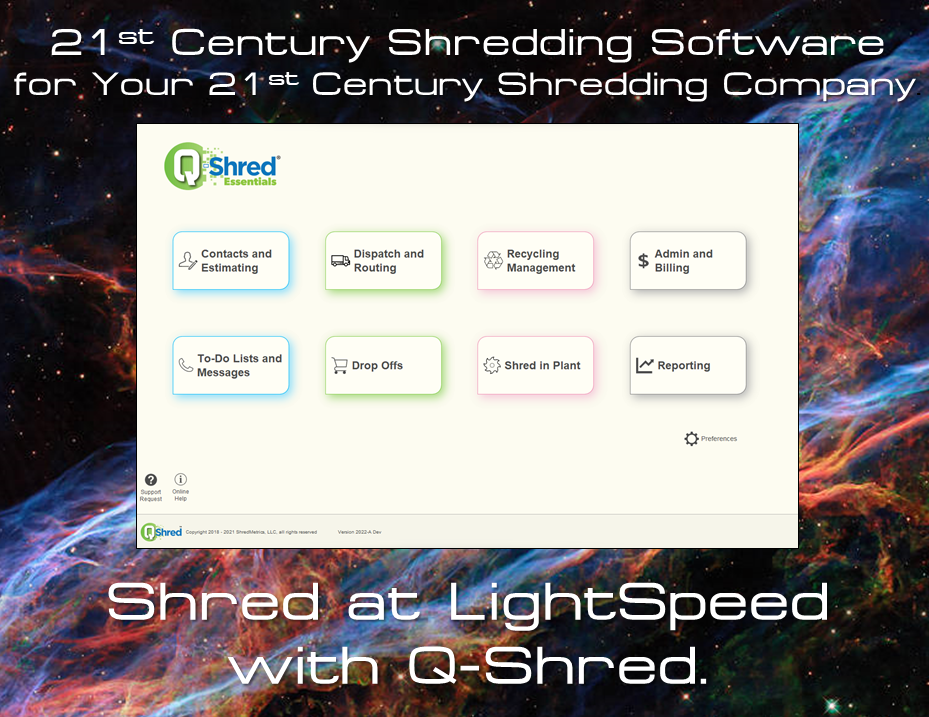 Run your Shredding Company at LightSpeed with Q-Shred® by ShredMetrics
– Scalable from 1 truck to a fleet
– An "all-in-one" solution so you never have to bounce back and forth between different software
Introducing This Year in Orlando:
– Enhanced Reporting and Benchmarking
– Bar Code and Track fill levels for ANY kind of container, from Shredding to Sharps
– Optimized Routing and Turn-by-Turn directions for your Drivers… all to fit more stops into a day
These are just a few of the many exciting demos, promotions, and more that will be unveiled at this year's Annual Conference & Expo. Pay attention on Twitter to i-SIGMA as we release additional information on exhibitor innovation and conference opportunities leading up to the event!
The 2022 Conference & Expo will take place April 11-13, 2022 in Orlando, FL at the JW Marriott Orlando, Grande Lakes.
Register by February 28th & Save $100 per Person*
*Discount is based off the full registration rate and will already be applied for online registrations.