Crisis Management: Effective Communications in the IG Industry During COVID-19
May 13, 2020
No, I'm not being trite, talking about what you can do before a crisis begins when we're two+ months deep into one! While no one could have planned for the COVID-19 outbreak to disrupt the world as it has, secure data destruction and records and information management firms should have tools in place to face the rest of this pandemic well and to overcome any other crisis that comes their way.
Everyone knows that presently things are not business as usual. More than two-thirds of i-SIGMA members surveyed have reported a decrease in revenue by at least 20 percent or more due to the COVID-19 Lockdown1. It would be idyllic to think once the restrictions are lifted that everything will return to normal.
In fact, the "new normal" is a phrase being thrown around a lot. It conveys that reality as we know it is both at this time and indelibly altered. We must learn how to live and operate iG businesses successfully within a space that is foreign and where the standard rules of play no longer add up to the same end results. Previously, a mobile truck driver or courier doing RIM pick-up might smile and shake hands with the client they are greeting; the offering of a handshake is now equated with the offering of poison – it's a hard pass.
Whether you've realized it or not, this pandemic has put everyone into crisis management mode. So, what should secure data destruction and records and information management service providers do in response? You have to actively manage it. Let's take a look at practical steps to implement specifically through COVID-19 recovery – now is better than never.
Managing a Crisis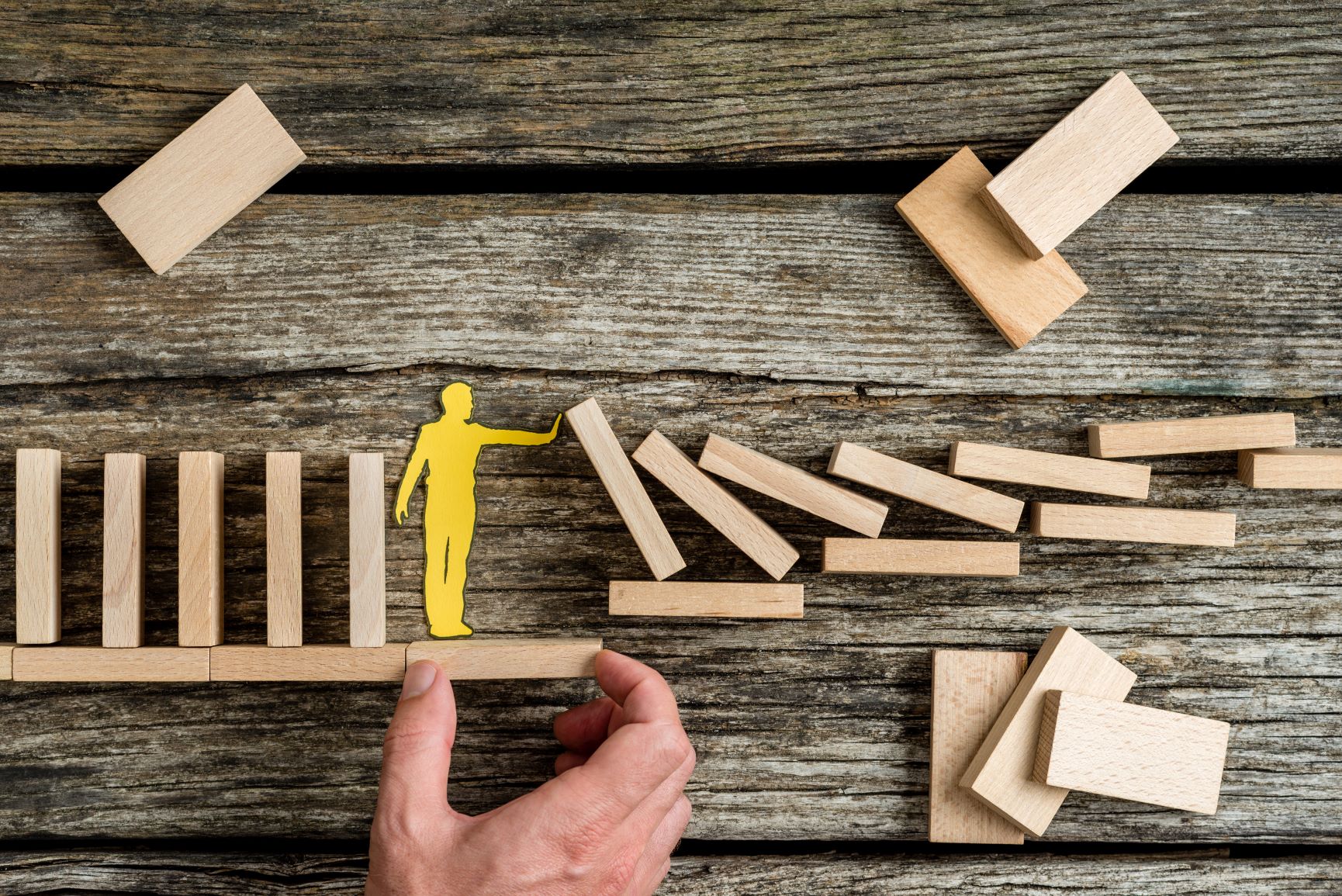 There are several suggested steps in good Crisis Management, but they all break down into three segments: before, during, and after.
COVID-19 may be a global pandemic, but it is a PR nightmare everyone must live with. How will YOU be handling the threat YOUR company now poses to YOUR clients? You must prove your innocence and demonstrate that you are still a valuable work partner. It's not really different than a scandal or natural disaster. Your response during this time and as things return to "normal" is critical.
Simply understanding the types of crisis and their impacts creates awareness for the organization.
Types of Crisis:
Health Pandemics
(e.g. COVID-19)
Natural Disasters
(e.g. Hurricane)
Personnel Crisis
(e.g. Unethical or illegal involvement)
Organizational Crisis
(e.g. Data breach)
Financial Crisis
(e.g. Dramatic drop in revenue)
Technological Crisis
(e.g. Software crash)
Potential Impacts on a Company:
Loss in Sales/Revenue
Customer Dissatisfaction
Tarnished Reputation
Increase in Expenses
(to Fix the Issue)
Decrease in Customer Loyalty to Your Brand
Pre-Crisis
Why even read this section 2 months after COVID-19 has ravaged our industry?! Because pre-crisis planning is an important weapon in your business arsenal, especially as the pandemic ebbs and flows. Understanding how to jump in and even circling back to this step can help put your feet on more stable ground.
Prevention
The #1 tool for crisis management is prevention. If you can prevent a crisis from hitting your business, then there is less to mitigate. This is not always possible – like you can't prevent a global pandemic – but there are steps you can take in prevention even still! For instance, being aware of what is happening in your company. I often ask myself, "How would this decision look if it was broadcast on the front page of a newspaper?" If it makes you cringe at the potential backlash, then consider that it might not be the wisest decision for your company.
Right now, ask yourself if you can prevent further damage to your organization and how? That would be a continued part of prevention. An example might be having staff continue to work remotely for a month or two or forever, even after the government shutdowns come to an end. This may prevent COVID-19 spread at your facility and may free up office operational overhead.
Have a Plan
Work on setting up protocols for how you will respond to various crisis should they occur. Identify your objectives (e.g. during a natural disaster, depending on any damage you receive, is your messaging that you are still operational or that you are resource for the community?) and who needs to be involved. Having a plan in place will be helpful in hitting the ground running should something happen.
I've heard from members that every day right now is different. I hope that while there is the need for a daily reassessment of accounts, that you all have a plan for getting through this phase of the pandemic. And that you are making your plan for getting through the next phase, recovery. Because it will still be a "new normal."
And in the Midst of the COVID-19 Outbreak?
While we may be knee deep in this situation, it's not too late to prevent future bad PR and to put an action plan into place. Yes, regulations and recommendations continue to change on a daily basis; you want to ride an upward wave where the businesses around you feel banded together with you and supported by you. This is the time for community engagement. Service providers that have no leniency on contractual obligations, don't look after the wellbeing of their employees, or who cut corners and are caught may find that the pandemic itself was the least of their worries and that larger crisis still await them on the PR front. Costco is a clear example of this; while many line-up outside its stores for resources, others are angry with the brand after learning how they treated headquarters and warehouse employees the first several weeks of the declared pandemic2. Instead of being associated with bad press, you might prefer, for example, to be known as the company that held a drive through destruction day for remote workers.
Management & Response
Risk Assessment
Break down the specifics of your scenario and potential ramifications, including the worst-case scenario. Ensure that all the necessary players are involved in the conversation, so everyone understands the reality and the implementable action plan. This means including your phone staff and drivers in your communications.
Implement Changes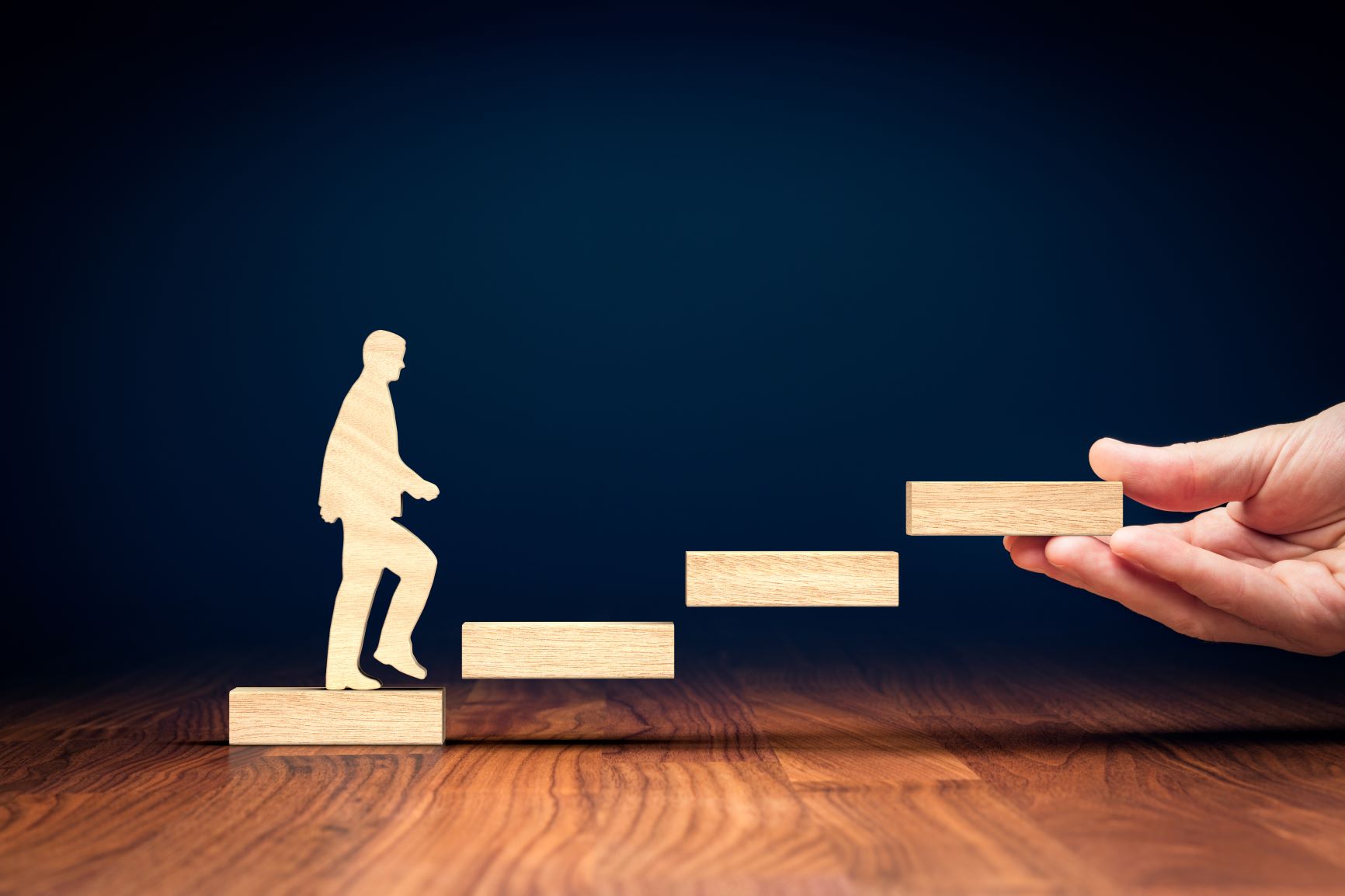 Crisis mitigation is not just about communicating for public relations' sake. Oftentimes, there are business decisions that must be implemented as part of the risk assessment and then communicated. Without action, these words are meaningless. Or it could be strategies to prevent further bad press – know what everyone should and shouldn't be doing and then put that into action appropriately. For example, make sure all staff understand current Dos and Don'ts, and how to deal with clients who may be gun shy onsite.
Communicate & Fast
Once you understand the factors at play and your level of risk, you can determine which crisis management plan you should implement and if you need to make any adjustments. Remember that taking responsibility, in any capacity, and being human throughout this time can be critical to winning hearts and minds vs. spinning a crisis from a win into further disaster.
Put your plan into play and do so quickly. It's imperative that you communicate effectively to employees, your clients, and even the media – that everyone understands your position so that you can best mitigate the incident (yes, that includes how you are handling COVID-19). While many people are annoyed by the myriad of emails in their inbox from every company you've ever done businesses at, telling you how they are handling the pandemic, at least you know – and you've totally read several of them, haven't you?!
Maintenance
Some issues require ongoing maintenance to get to the other side. One-and-done often isn't enough. Continue to have open communication to ensure all the players remain updated on the state of the business. This means sending follow-up communications to staff and clients. Refer to the i-SIGMA list of COVID-19 resources.
And in the Midst of the COVID-19 Outbreak?
Hopefully, you've been following the weekly releases from i-SIGMA on how to navigate the COVID-19 Outbreak and utilizing the resources offered. Discover the complete list of those resources.
Here is what you should be actively be doing. If you haven't already, start implementing these now (Seriously, better late than never.)!
Procedures: Update your company's interim and core health and safety policies and procedures to comply with your local agency's health recommendations (here is the Interim Guidance from the CDC) and refer to the i-SIGMA Protection Measures Guidance.
Modify Work Schedules: Determine if office staff need to work remote, if drivers need to alter routes, and if staff need to alternate days to accomplish key responsibilities.
Financial Assessment: Decide if taking a loan would be a wise return on investment and/or if it is necessary to furlough or layoff any employees at this time for the business to remain operational ongoing.
Gain Insights: Utilize association and industry resources to help navigate these waters and your sanity. Refer to the complete list of resources on navigating COVID-19 provided by i-SIGMA. Now it is more imperative than ever to have a strong industry association at your back.
Essential Services Letter: Based on your local government's regulations, create or download an Essential Services Letter to Law Enforcement, to demonstrate that your company can be working during this time. Download templates by logging into the Member Portal and visiting "My Digital Library."
Contact Clients: Contact clients notifying them of your Essential Services status, what services you are still providing, and what precautions you have adopted during this time. i-SIGMA has provided a letter you can use as a template. Download templates by logging into the Member Portal and visiting "My Digital Library."
Pressroom Statement: Add a statement to your website pressroom outlining the same as above. Again, if you need assistance in creating one for your business you can download templates provided by i-SIGMA by logging into the Member Portal and visiting "My Digital Library."
Homepage Identifier: Make a clear link on your website homepage addressing that as an essential business you remain open and link to your lengthier pressroom statement regarding what precautions you've put into place; no one should have to wonder if you are open or if you are taking special precautions at present. Make it easy on clients.
Email Signature File: Update your email signature file to indicate that you're open and offering services presently.
Voicemail: Update your voicemail to forward calls to remote staff cell phones or to notify clients how to reach you more quickly.
Social Media: Post on social media from business and professional pages what your company is doing to be a partner to the community by being an Essential Service as well as what you're doing to keep everyone safe.
Best Practices Outline: Have a clear outline for employees and clients regarding new expectations in policies and procedures, especially new long-term protocols that are now policy. Market these and make it available for drivers to carry with them.
More Client Communications: Continue to communicate with clients and prospective clients appropriately as things progress, showing that you're a committed partner for the long-haul. Download templates by logging into the Member Portal and visiting "My Digital Library."
Post-Crisis
Once things have settled down and you can resume business as usual, don't forgo the opportunity for a retrospective.
Update Your Plan
Assess what went well and what did not to garner lessons learned. Update your crisis mitigation plans for future use so that you have a stronger plan in place.
Circle Back to Prevention
You may also discover new ways to mitigate incidents from occurring in the first place (other incidents that is).
Residual Effects
Did the crisis impact employees, the brand, or the organization's reputation? If so, the company may need to determine an action plan on how to address the residual effects. Decide if you need to do follow-up communications with employees or clients and what actions need to be embraced moving forward.
And in the Midst of the COVID-19 Outbreak?
We aren't done with all of this just yet. And while the economy may be opening back up, it will take time for it to heal. As we come out the other side of this, continue to assess your policies to ensure they make sense, continue to assess what's been impacted and how to alleviate any damages, and continue to communicate with clients to keep those relationships strong. As secure data destruction and/or records and information management business, your services truly are essential. Make sure to communicate your active engagement so that others understand that.
By recognizing what's happening in your market and taking ownership for how you will react, you are empowering yourself and your company to make a marked difference. You are now the navigator of your ship instead of a passenger. The seas may be rough right now, but with the right instruments in hand and i-SIGMA by your side, you will surely find steady waters and long-term success.
---
By: Kelly A. Martínez, i-SIGMA Director of Marketing & Communications
Published: 13 May 2020
1View the full i-SIGMA Survey Analysis: Monthly Comparison on the Outlook of the COVID-19 Impact on Businesses in the IG Industry
2Mac, Ryan; Sacks, Brianna. "Costco is Thriving During the Coronavirus Pandemic. Its Workers Say They've Paid the Price." Buzzfeed News, 17 April 2020, https://www.buzzfeednews.com/article/briannasacks/costco-thriving-coronavirus-pandemic-workers-pay
Additional Reference Resources:
"Interim Guidance for Businesses and Employers Responding to Coronavirus Disease 2019 (COVID-19), May 2020." Centers for Disease Control and Prevention. 5 May 2020, https://www.cdc.gov/coronavirus/2019-ncov/community/guidance-business-response.html
Baker, Kristen. "The Ultimate Guide to Crisis Management." HubSpot, 6 Mar 2020, https://blog.hubspot.com/service/crisis-management
Doane, Beth. "What to do When Crisis Strikes: Five Tips on Crisis Management." Forbes, 17 October 2018, https://www.forbes.com/sites/theyec/2018/10/17/what-to-do-when-crisis-strikes-five-tips-on-crisis-management/
Bradshaw, Andrew. "7 Steps to Crisis Management." BN UK (Scotland), 3 July 2017, https://bbn-international.com/2017/07/03/7-steps-to-crisis-management/