Untapped Opportunity & Value-Added Service: Residential Shred Bags
June 22, 2021
Guest Article By: Joshua D. Hundeby-DeVries, CSDS
Editor's Note: In light of current market dynamics, where many clients now find their employees working from home, it seems appropriate to revisit the topic of Residential Shred Bags. A service provider who was already effectively leveraging them in their business model originally wrote this article in 2018. It offers an overview of the tool and how it can be used to gain access to the residential market; as such, it takes no stretch of the imagination to see how thee could be applied today for client-use with employees in today's changing environment. Contact a provider offering residential collection containers to learn more. 
---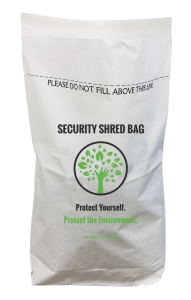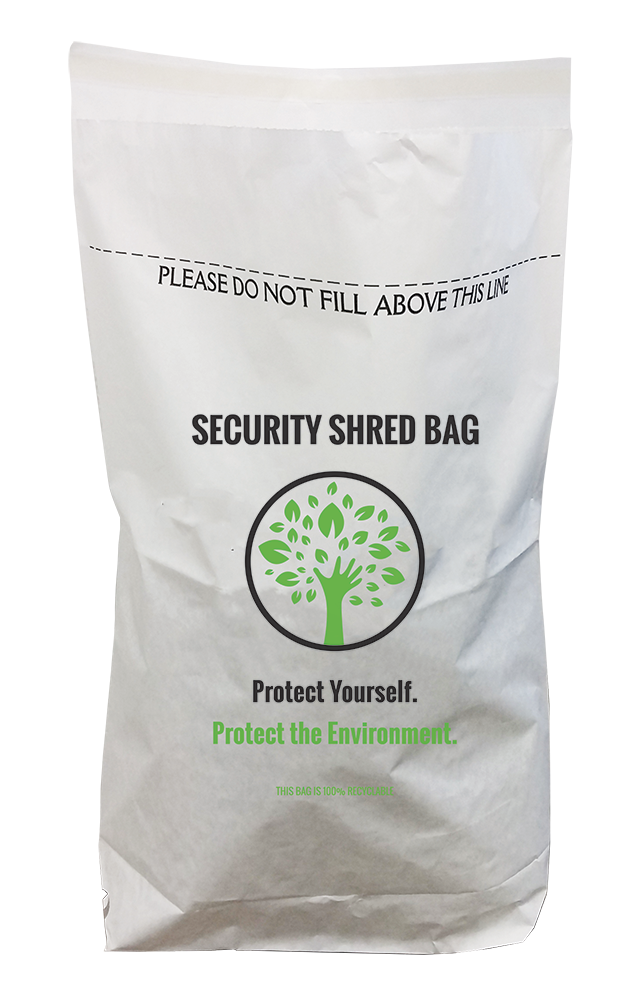 The Residential Shred Bag is (still) a relatively new service within the shredding industry which provides a solution to not only commercial shredding customers but also those untapped customers that lie within the residential market.
Listed below, we will discuss the three main efficiencies, which are benefits that come with the use of the Residential Shred Bag:
The Residential Shred Bag helps create a process within the home for all information sensitive items to be placed until the bag is full and ready for secure destruction.
The Residential Shred Bag provides a seal n' shred method that allows for the content to be transported securely without concern for spills or data breach.
The Residential Shred Bag creates outreach opportunities for vendors to work with community organizations to provide solutions to the residence they serve.
Currently, most homes do not possess a process for discarding junk mail, check stubs, or receipts, etc. other than placing them in the trash. With the use of the Residential Shred Bags, the customer can specify a location for all their information- sensitive items to be placed until they are securely destroyed. One main benefit of the Residential Shred Bag is their size, as they allow for the customer to easily transport it for projects around the house or to their final destination for secure shredding.
The Residential Shred Bag has been designed with durable material and seal n' shred functionality so the contents can be easily transported once full.
Available Sizes (check with your provider for variations):
Small: 10.2 Gallon bag; Holding capacity = 15 lbs
Large: 14.7 Gallon bag; Holding capacity = 35 lbs
The bags provide the residential market a solution to handle their sensitive information without the burden of massive cost, bulky material, or loss of data.
Current providers of the Residential Shred Bags have found great opportunities through various sales avenues within their local charities, schools, and other fundraising channels as this can become a value-added service for your company. One solution that could be beneficial is to partner with your local community centers to provide outreach to their residence and help spread awareness of the product's availability. We find that sometimes customers are even aware of such services and that this solution typically brings relief to the person who has been saving their items for quite some time.
Although the method is simple in its plan, it is up to us to help the residential market to be aware of these products and the advantages it yields. It is an untapped market and the need for this service is only increasing as we continue to see our information become more and more jeopardized.

About the Author
Joshua D. Hundeby-DeVries, CSDS is an Account Manager for DeVries Business Services. He has also served on the NAID Communications and Marketing Committee.
DeVries Business Services offers comprehensive records and information management and commercial moving and courier services to clients in Spokane and around Eastern Washington and Western Idaho. www.devriesinc.com
Updated June 2021; Originally posted June 2018