Still Time: ANZ Event Keynote Worth the Price of Admission
July 18, 2019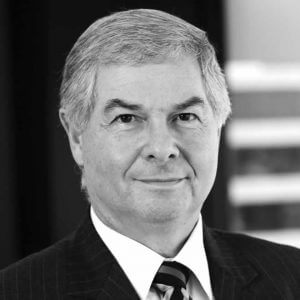 Most people rely on their intuitive instincts when negotiating, according to ANZ Conference Keynote speaker Michael Klug, which is the single most unreliable way to get the desired result.
"This session alone is worth the price of admission," said i-SIGMA CEO Bob Johnson. "Whether it's selling, implementing a price increase, leasing a truck or changing a service scenario – it's all a negotiation. No one disputes that negotiation is the single most critical aspects of business success."
In this session, one of Australia's foremost authorities on effective negotiation will share how to do so properly and how business-owners' and salespeople's home-grown negotiating methods often undermine their intended goals.
Michael Klug AM is recognized as one of Australia's best-known teachers in negotiation skills, conflict management, and ADR. The Golden Rules of Negotiation, which have been written, observed, and extracted by Klug, form the basis of his training program which he presents throughout Australia and overseas.
Klug is also one of Australia's pioneering lawyers in Alternative Dispute Resolution (ADR). He is one of the original founders of LEADR (Lawyers Engaged in Alternative Dispute Resolution) and an original Director of the Australasian Disputes Centre. He has served in ADR leadership nationwide. Consistently voted by peers as one of Australia's Best ADR Lawyers, Klug has advised large corporate and government clients in significant public disputes and matters.
The 2019 i-SIGMA ANZ Conference is 18 July at Rydges Hotel in Surrey Hills, Sydney. You can still register to attend!