Promotion of Kelly A. Martínez, CSDS to Executive Vice President of Marketing & Operations
June 28, 2023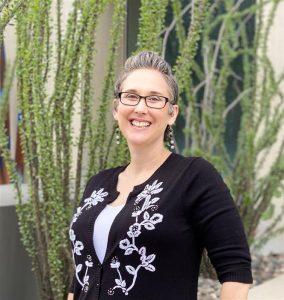 i-SIGMA is pleased to announce the promotion of Kelly A. Martinez, CSDS to the esteemed position of Executive Vice President (EVP) of Marketing and Operations. This well-deserved promotion recognizes her exceptional contributions to our organization and her significant role in driving our non-profits success.
Throughout her tenure as Director of Marketing & Communications, Kelly has consistently demonstrated outstanding leadership, strategic vision, and an unwavering commitment to excellence. She has been instrumental in developing and implementing innovative marketing strategies that have catapulted our members experience to new heights. In addition to her remarkable achievements in marketing, Kelly has showcased a deep understanding of operational efficiencies and cross-functional collaboration. This includes taking on new areas of responsibility including event oversight and seeing 100% satisfaction on attendee surveys, sales and garnering growth in advertising, merger and implementing a rebrand along with new websites and marketing materials for members, SOPs for document control and beyond, and becoming a Certified Secure Destruction Specialist (CSDS) herself. This combination of skills and expertise makes her the ideal candidate to take on the expanded role of EVP of Marketing & Operations.
As EVP of Marketing & Operations, Kelly will assume responsibility for overseeing not only our marketing efforts but also the overall operational excellence of our organization. She will play a pivotal role in driving operational efficiency, streamlining processes, and enhancing our clients experience across all touchpoints. Kelly's ability to merge strategic marketing initiatives with operational excellence will undoubtedly reinforce our competitive advantage and solidify our position as a leader in the industry.
We have complete confidence in Kelly's ability to excel in her new role and continue to deliver exceptional results. Her exceptional leadership, integrity, and dedication make her an invaluable asset to our organization and a source of inspiration for the entire team. Kelly's expertise will be essential in shaping our organization's success.
Please join us in congratulating Kelly on this well-deserved promotion to EVP of Marketing & Operations. We look forward to witnessing her continued success as she leads us to new horizons.
Written By: Nathan Campbell, i-SIGMA CEO