Member News: Bins4 Shredding Announces Secured Title and Ownership of Several All Source Security Container Products
March 29, 2023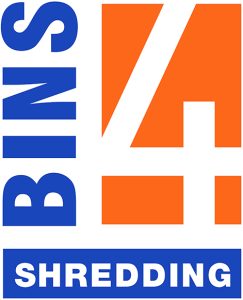 March 2023 –Bins4 Shredding, an i-SIGMA Corporate Partner Member, is pleased to announce that we have successfully secured title and ownership of several products and molds originally held by All Source Security Containers.
This means we will be relaunching the Duraflex and Lockjaw® that many shredders have loved and been using for several years.
We have also created a partnership with IPL Plastics and are now the exclusive supplier of these document destruction carts with the option of 2-wheel, 4-wheel, hasp or Lockjaw® system.
These products will all be available to view at this years i-SIGMA conference in Las Vegas.
About Bins4 Shredding:
Bins4 Shredding is an innovative manufacturer with well over 100 years' combined experience in design, production and distribution of collection containers worldwide. Our team understands what works for businesses, small and large, and how to make our customers happy. Bins4 Shredding is here to help our customers grow their business through quality products, industry knowledge and affordable prices. Visit bins4shredding.com for more information.