Jennie Gift: New Addition to the i-SIGMA Team as Vice President of Member Services
August 4, 2023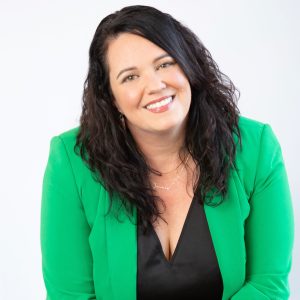 i-SIGMA is thrilled to announce a significant addition to our team at i-SIGMA. Please join us in welcoming Jennie Gift, CRA, CSDS as our new Vice President of Member Services.
With over a decade of experience in the industry, Jennie brings a wealth of knowledge and expertise to our organization. Her impressive track record and passion for delivering exceptional member experiences make her an invaluable asset to i-SIGMA's mission of excellence.
As Vice President of Member Services, Jennie will play a pivotal role in strengthening our relationships with current members while also spearheading efforts to expand our membership base. Her leadership will be instrumental in guiding our team to continuously enhance the value and benefits that i-SIGMA provides to all our esteemed members.
Jennie's commitment to service excellence aligns perfectly with i-SIGMA's core values, and we have no doubt that she will drive innovation, efficiency, and growth within our member services department.
Her background includes a successful tenure at leading organizations in the industry, where she demonstrated a deep understanding of member needs and a talent for developing tailored solutions to meet them. We are excited to see her apply this expertise to elevate the overall member experience at i-SIGMA.
As we warmly welcome Jennie to our i-SIGMA family, we also want to express our gratitude to each team member for your dedication and hard work. Together, we have achieved remarkable milestones, and with Jennie's addition, we are confident that our shared accomplishments will reach even greater heights.
Please join us in extending a warm welcome to Jennie Gift as our new Vice President of Member Services. We are excited about the opportunities that lie ahead and the value she will bring to our organization.
Thank you for your ongoing support as we continue to grow and strengthen i-SIGMA.
– Nathan Campbell, CEO