i-SIGMA Welcomes Additional Staff 
March 10, 2022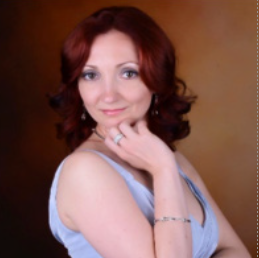 i-SIGMA is happy to announce its newest staff members.  
Olesia White, Administrative Assistant Certification 
 Olesia White joins the i-SIGMA Certification Department as an Administrative Assistant. She is a customer-centric professional with a comprehensive business background in human resources and administrative support within government and business enterprises, most recently with the United States Air Force. With a background in industrious, deadline-driven environments, she brings her expertise in practices, processes, and standards to i-SIGMA. She is a self-starter who is driven to contribute to the overall success of an organization at all levels. Olesia has a proven performance in linking corporate vision with the delivery of desired results through empowerment, development, and utilization of people, processes, and technology. Her career is supported by a bachelor's degree in Business Administration. 
"Olesia has already proven what a keen eye and asset she is to the Certification Department and our members," said Michele Goodman, i-SIGMA Chief Operating Officer. "We are excited to see the value and work ethic she brings to the association every day." 
Olesia also is a military spouse of over 20 years that supported her husband's military career through 6 different duty stations within the U.S. and overseas. She has two children ages 19 and 18. Olesia was born and raised in Kyrgyzstan before she joined her husband in 2000. During military life, she learned how to adjust to unexpected changes and balance multiple projects while still maintaining a focus on professional development. 
Reach Olesia at [email protected]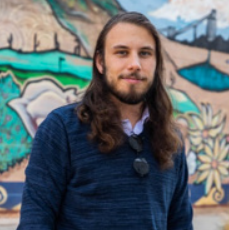 Kenneth Quayle, Content Specialist  
Kenneth Quayle joins the i-SIGMA Marketing & Communications Department, bringing with him a background in journalism and a keen editor's eye.  
According to department head Kelly Martinez, "i-SIGMA is constantly creating new materials to support its members. We're looking forward to maintaining the quality members have come to expect and the ability to provide even more assets with Kenneth now on board."  
Kenneth recently acquired his master's degree in investigative journalism and was a copy editor at The Tuscaloosa News in Tuscaloosa, AL. While he hails from Tampa, FL, USA, his deep love for journalism has led him to spend months studying jaguars in the Amazon rainforest, interview a major drug kingpin in Alabama, and train as a survivalist in the desert of Arizona, all in pursuit of the stories he could find and the skills he could gain to become a better journalist. Kenneth prides himself on being able to talk to and relate to people of all kinds so he can hear their stories and share them with the world. He believes this is the way he can make a difference in the world. 
Reach Kenneth at [email protected].