i-SIGMA Promotes New Director of Certification
May 11, 2022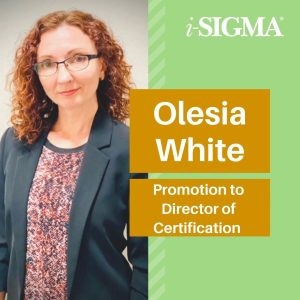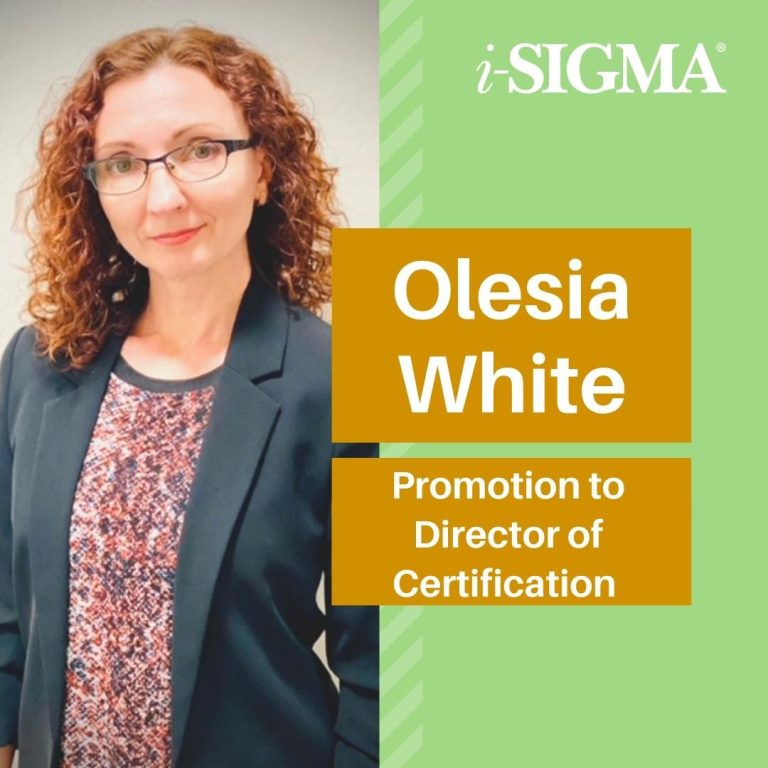 i-SIGMA is pleased to announce the promotion of Olesia White to the position of Director of Certification.
In her new role, Olesia will provide leadership and direction to the entirety of the Certification Department, ensuring the continued quality and success of the NAID AAA and PRISM Privacy+ Certification Programs.
Olesia is a customer-centric professional with a comprehensive business background in human resources and administrative support within government and business enterprises and has exercised those talents to their fullest as a part of the i-SIGMA team. She is a self-starter who has contributed significantly to the overall success of an organization at all levels.
"Olesia has proven herself a capable and effective leader both during her time on our team as the Administrative Assistant of Certification and in her roles as record retention specialist and administrative support within government and business enterprises, most recently with the United States Air Force. With a background in industrious, deadline-driven environments, she has brought exemplary expertise in practices, processes, and standards to i-SIGMA." Said Michele Goodman, i-SIGMA Chief Operating Officer. "She is a premium choice to lead the Certification Programs going forward."
i-SIGMA looks forward to seeing what she will do for the Certification Department in the future and is sure she will be of great assistance to our members seeking and maintaining certification.