Getting to Know Bowman Richards, CSDS, 2022 i-SIGMA Board of Directors President
May 25, 2022
In March of 2021, i-SIGMA concluded its annual member voting period, where members voted to see who they wished to see serve on the upcoming board. It was this election that saw the selection of Bowman Richards, CSDS as president-elect; meaning that after serving in this seat for 2021, he would be inducted in 2022 as the Board President. And at this year's 2022 Annual Conference in Orlando, FL, that is what happened.
Aside from being the organization's newly inducted Board of Directors President, Bowman Richards, CSDS, is the President and Owner of secure shredding company Richards & Richards (Nashville, TN, US). We got the chance to chat with Bowman on everything from his upbringing in the industry, to key takeaways he has for others, based upon his own company experiences.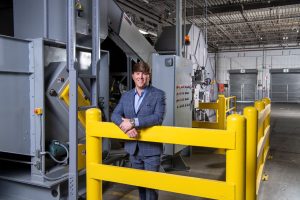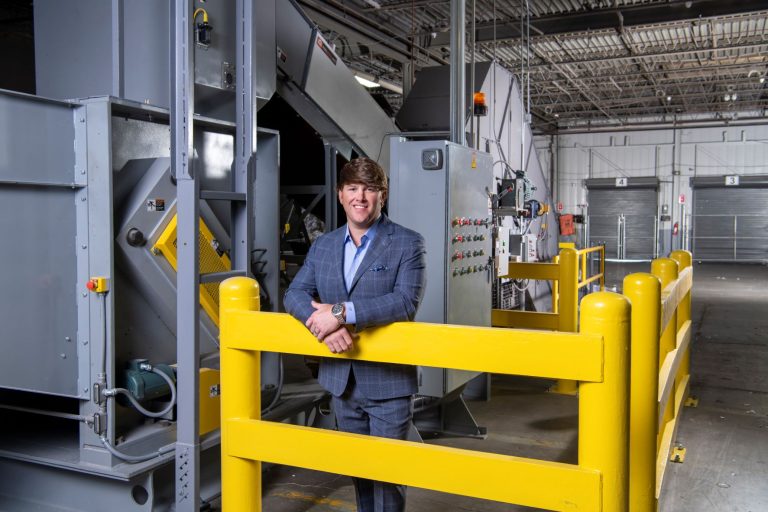 i-SIGMA: Tell us about your early life. What was your path to this industry?
Richards: I started working in the business during the summer, beginning when I was 15 or 16 years old. I did literally everything from sweeping floors and riding with drivers, to pulling boxes for destruction and feeding the shredders.
I actually hated the business when I was growing up as I saw my friends enjoying their outdoor summer jobs – lifeguarding at pools, working on landscaping and that kind of work – while I was stuck inside a dirty warehouse all day. I was thinking like a kid, of course, only seeing what was right in front of me, instead of what things could be.
I graduated from college in 2008 in the midst of the Great Recession. Jobs were hard to come by and full-time employment at the family company looked pretty attractive, so I took it. I thought I would go into operations, since that is what I knew about Richards & Richards from my summers working there. But the CEO, my father, wanted me to go into sales, so I shadowed him on sales calls for several months and discovered a passion for sales. The business really began to interest me, especially after I got to know others in the industry through i-SIGMA. I learned a lot and am still learning something every day.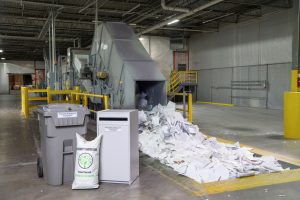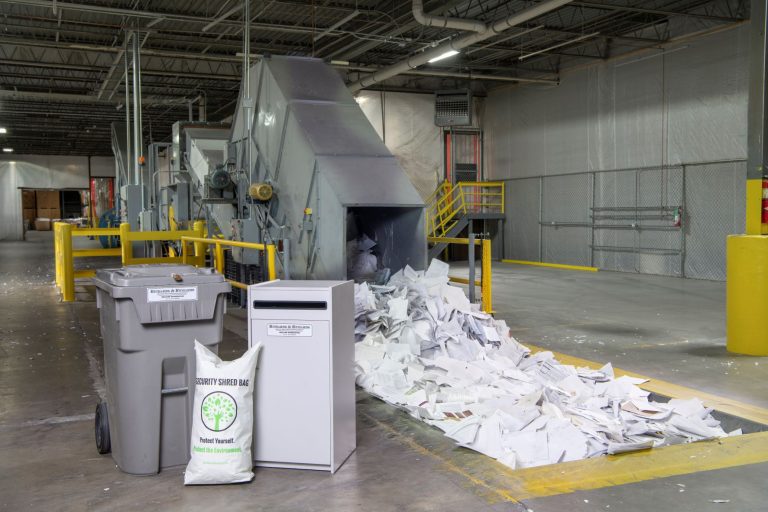 i-SIGMA: When was Richards & Richards founded and what is the story behind its founding?
Richards: My father, Steve Richards, started our company in 1987. At the time, he was a partner in Atlanta with his brother in the Nashville-based moving company, Armstrong Relocation. Problem is, Dad really hated Atlanta and really missed Nashville. One day, while on his way to work in Atlanta, he passed a records management company that was hiring, and he stopped in.  He got a lot of background information on the records business from the owner and he liked the idea of the business.  He said it was like God was calling to him to get in this business.
So, he moved the family back to Nashville, borrowed some money from his family, leased warehouse space in downtown Nashville and started our company. After a while, when boxes of records reached the date for destruction, he realized that we needed to be in the shredder business as well as the records management business, so we bought a shredder. Fortunately, we had two large clients that needed about 70,000 boxes of documents destroyed, so the fee for that work paid for the shredder.
 One thing that attracted my father to the records business is he saw a tremendous opportunity to run it more efficiently. At the time, records management companies kept track of records on index cards in a filing cabinet. It was a horrible system. Not only was it slow, but it resulted in a lot of records getting lost. There was actually an industry standard for how many boxes a company could lose without it being a big problem. Steve figured out that you could use bar coding technology to better track the records in his management, and it revolutionized the industry.
i-SIGMA: What is the Richards & Richards team like?
Richards: Most of our team has been with us for many years; the average tenure is over 10 years. They are hardworking folks who are eager to serve our customers. I'm proud to work with them.
i-SIGMA: Why is being involved with i-SIGMA important to you?
Richards: Being involved with i-SIGMA is very important to our company's ability to stay at the forefront of the records destruction industry. I especially like being able to network and build relationships with other companies in our industry across the nation and the globe. I can pick up the phone and connect with anyone in our industry for an answer to a question or help with a problem. I can always find someone with more wisdom than me. Having such a network of companies in our industry also allows us to meet our customers' needs anywhere in the world. Additionally, being NAID AAA certified for paper and media destruction helps set Richards & Richards apart from competing companies that do not adhere to the same standards of security that we do.
i-SIGMA: To what do you owe your success?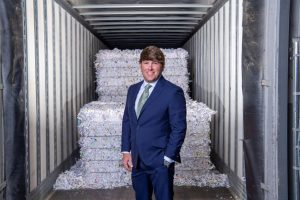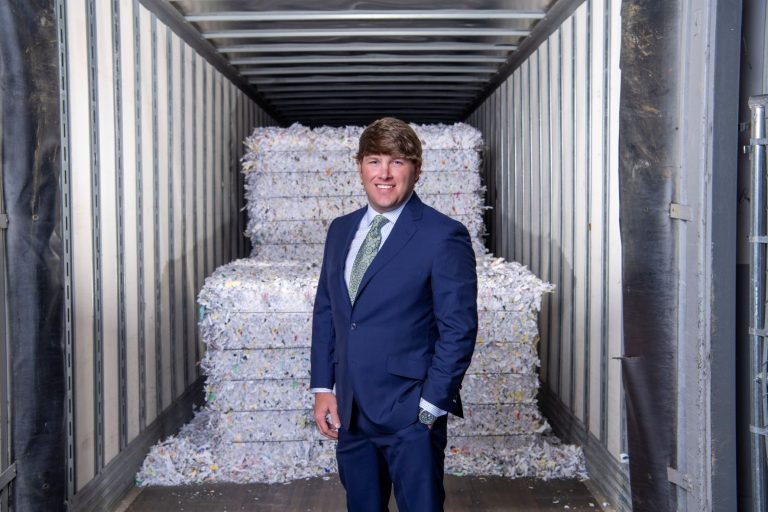 Richards: I think I owe what success I've had to parents who instilled in me traditional values of hard work and integrity – of always doing the right thing, no matter what.
Because I was a Richards, i.e., a family member of a family business, more was expected of me by people in the company, and I'm OK with that. As anyone who is in a family business knows, you have to earn the respect of the people you work with. It's certainly not automatic.
i-SIGMA: What is a valuable lesson you have learned during your time in the industry?
Richards: The most valuable lesson I've learned is that being the biggest is not always the best. Being the size we are – I'd call us a medium-size firm – allows us to be much more agile and flexible in serving our customers, which is something that they really appreciated during the COVID pandemic. We took the time to fine tune our pick-up routes and implemented new technology and other resources that allowed us to be more efficient. Customers really appreciated it.
i-SIGMA: Do you have any advice to offer or wisdom to share with your peers?
Richards: Get involved with i-SIGMA – attend events, serve on committees, run for the board. The more you put into it, the more you get out. Not only will you make a lot of new friends when you get to know your fellow members across the nation and the world, but you'll have trusted peers you can call on for assistance when you need it.
For example, recently a Civil War-era cannonball was somehow mixed in with a load of paper to be shredded, and when that big hunk of iron hit our shredder blade, it broke the blade. This would have cost us a lot of time and productivity, because it normally takes at least a month to get a new shredder blade. But we were up and running again in 24 hours thanks to a fellow i-SIGMA member who has the same kind of shredder and had an extra blade on hand. i-SIGMA saved the day!
Meet the entire 2022 i-SIGMA Board of Directors >>