In its inaugural year, the iG Impact Awards is an annual awards initiative available for all conference exhibitors. Any 2023 conference exhibitor wishing to submit their product or service for this award, may do so now, as applications are now open through 28 February 2023.
Honors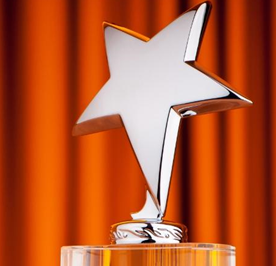 All entries will receive the following:
Pre-Event recognition via i-SIGMA emails
Inclusion in iG Journal and Conference Program
Recognition indicator at their Expo booth
Winning entries will receive excellent publicity, including:
Physical award suitable for display
Use of the 2023 iG Impact Award logo on all promotional materials related to winning product/service
Recognition at the i-SIGMA Conference Press Ceremony and i-SIGMA Annual Conference
Recognition in i-SIGMA newsroom press release
Recognition in iG Journal and i-SIGMA social media
Inclusion in special winners' section on i-SIGMA Annual Conference website
10% discounted rates on new Q3 digital advertising placements
Criteria for Submissions
An eligible product or service submission must pertain to the iG industry for Corporate Partners and fit the category to which it was submitted.
All eligible submissions must be new solutions to the market and have already been launched to the market within the past year. NOTE: For the 2023 inagural year, the deployment timeframe has been widened to May 2019 – January 2023.
Entry Categories
2023 i-SIGMA RIM Impact Award
2023 i-SIGMA Data Destruction Impact Award
2023 i-SIGMA ITAD Impact Award
2023 i-SIGMA Operations Impact Award
2023 i-SIGMA Security Impact Award
2023 i-SIGMA Information Governance Impact Award
With each submission, applicants will demonstrate how their product or service actionably impacted the appropriate vertical within the information governance industry over the past year.
2023 Timeline
Submissions Due: 28 February
Awards Press Ceremony: Morning of 29 March
Award Showcase Table Set in the Entrance of the Exhibit Hall & Exhibit Hall Recognition: 29 – 31 March
Entry Fees
Corporate Partner Members:
Standard rate: $350 per submission
Introductory 2023 rate: $250 per submission
Non-Members:
Standard rate: $450 per submission
Introductory 2023 rate: $350 per submission
View Complete Terms and Conditions Here >>
Enter Now