Board names Tom Schreyer, CSDS New Communications & Marketing Committee Chair
Having served on the NAID Communications & Marketing Committee (CMC) for a number of years, Tom Schreyer, CSDS of Affordable Shred out of Buffalo, IL had no qualms when he was approached about serving as the next chair of the i-SIGMA CMC.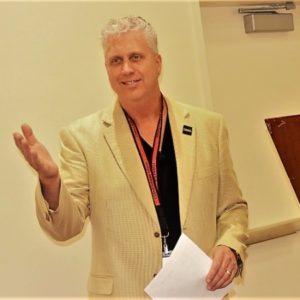 "I look forward to our team helping its members utilize all that i-SIGMA has to offer in resources, trends, news updates and programs through our journal and social media postings," said Schreyer.
The i-SIGMA Board of Directors approved the appointment of Schreyer to the position earlier this week.
Schreyer went onto add, "The CMC will continue to aid members by drawing in more business, educating organizations about the value of our professional members, and the continuing to educate on the upward trend of the importance and awareness of information security."
The CMC meets monthly and is actively seeking additional interested members. If you would like to learn more about joining, please contact Committee Administrator Sara Berntgen.